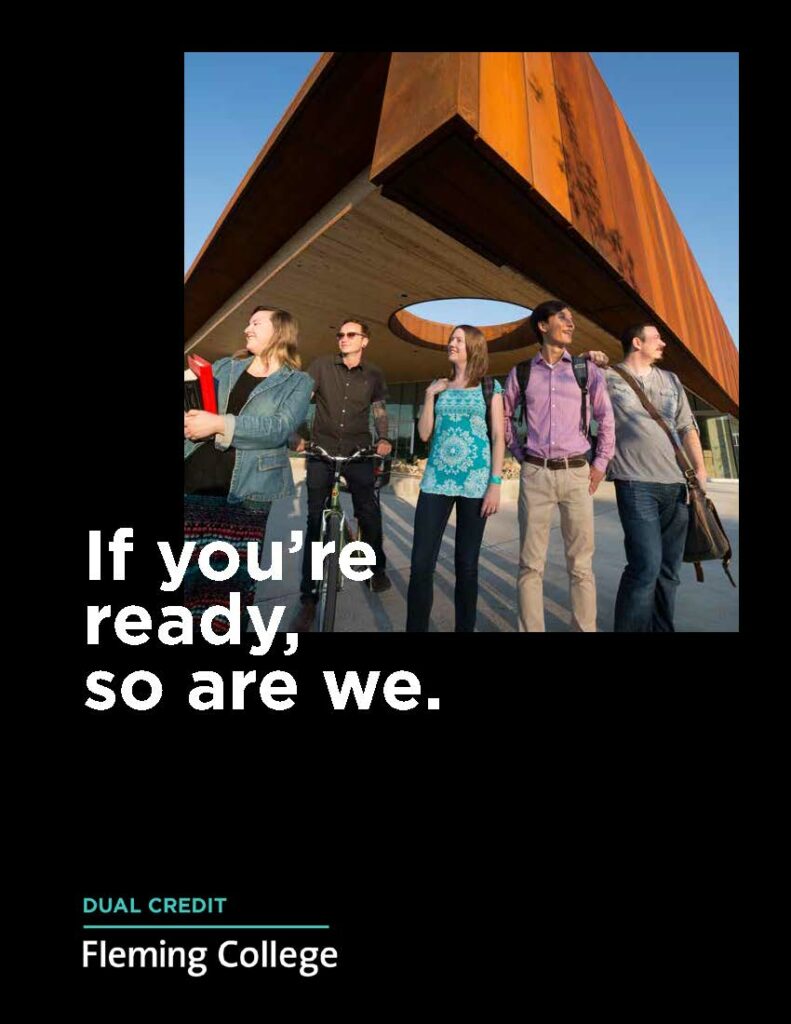 Registering for a Dual Credit Course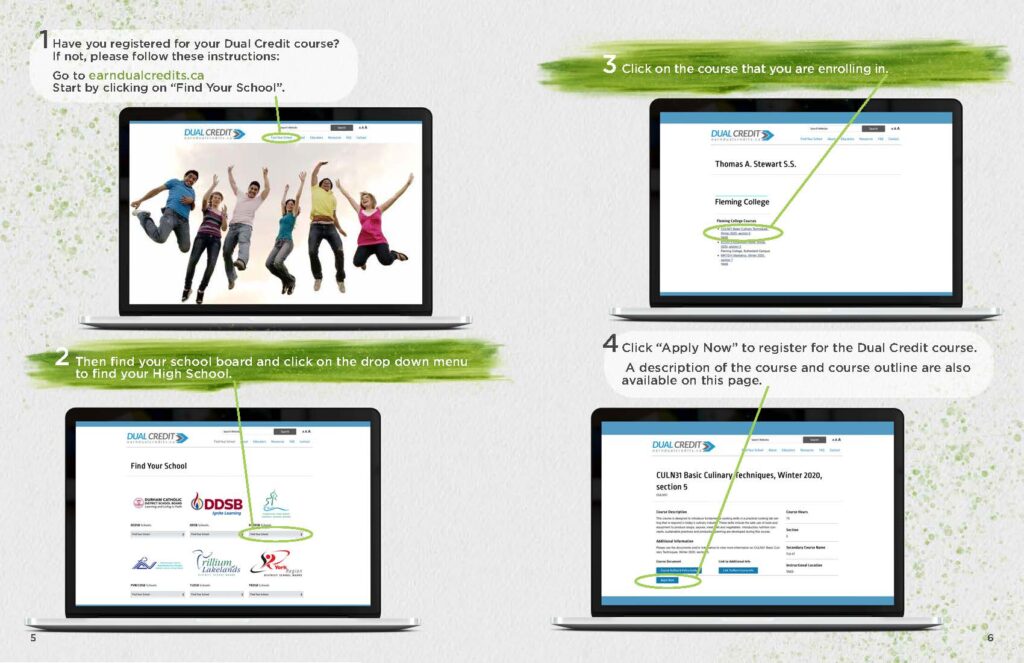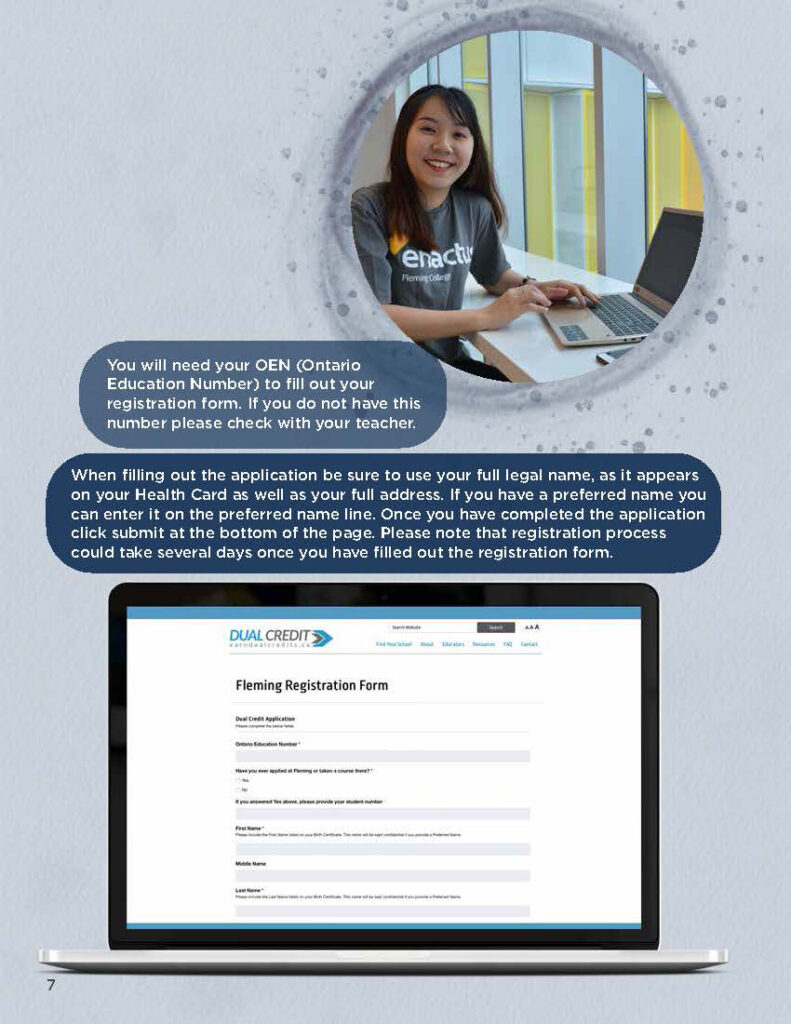 How to Login to MyCampus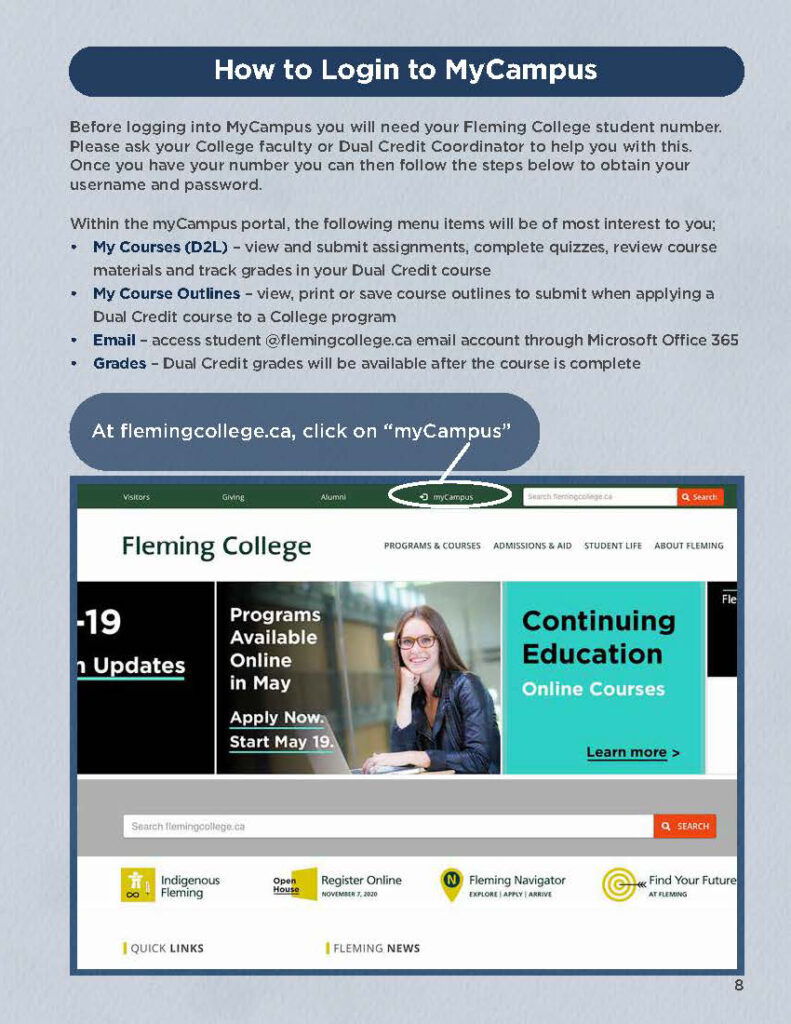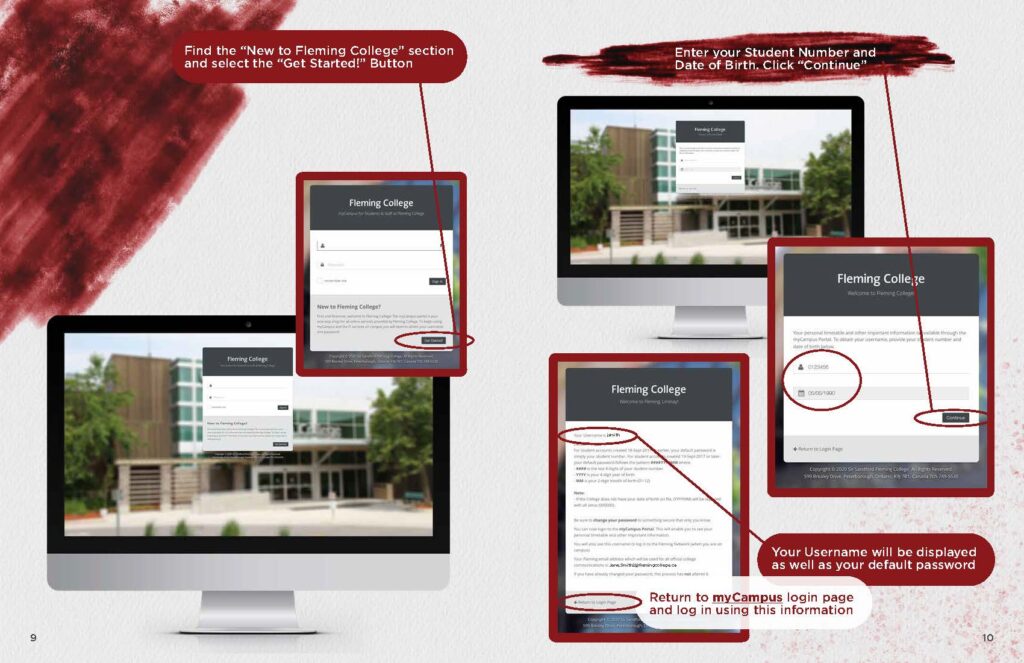 Navigating the Portal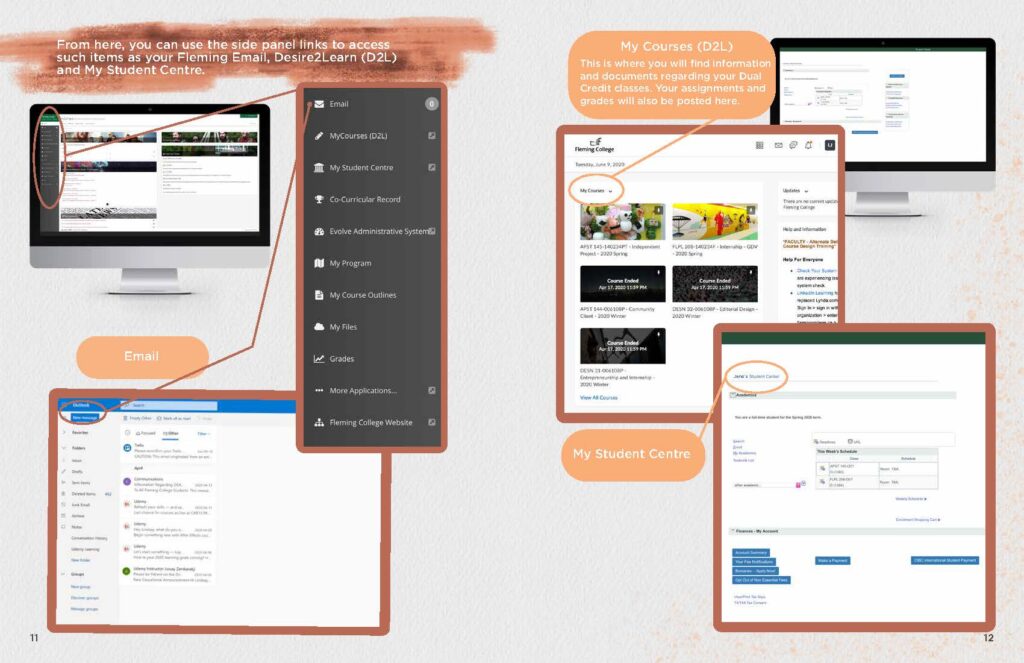 Navigating D2L
Watch this video below for learn more about navigating D2L Brightspace

Watch this video below to learn more about navigating course content on D2L

Role of Dual Credit Faculty
As a Dual Credit student, you will be supported by Dual Credit faculty. The role of the faculty is to deliver course content, while working closely with your secondary school teacher to ensure your success in the course. Taking a Dual Credit course gives you a great opportunity to adjust to the college learning environment and grants you access to college resources and supports. At the end of your course, your Dual Credit faculty will ensure your high school teacher and school board receive your final grades. You can also view your grades through your student account on D2L.
Student Expectations
Attend Dual Credit classes and show up on time
Submit all assignments on time to the best of your ability
Come prepared to class (e.g. books, pens, pencils, personal protective equipment)
Come to class with a positive attitude: be ready to learn
Meet expectations of your course as outlined by your faculty
If you will be absent or ill please email your College instructor to let them know ASAP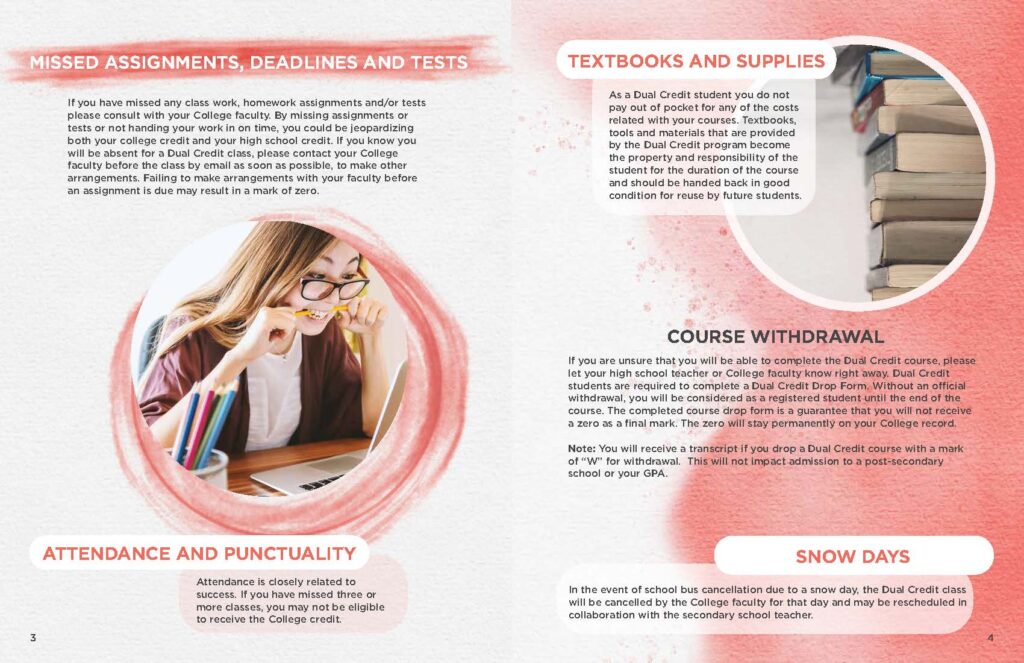 College Services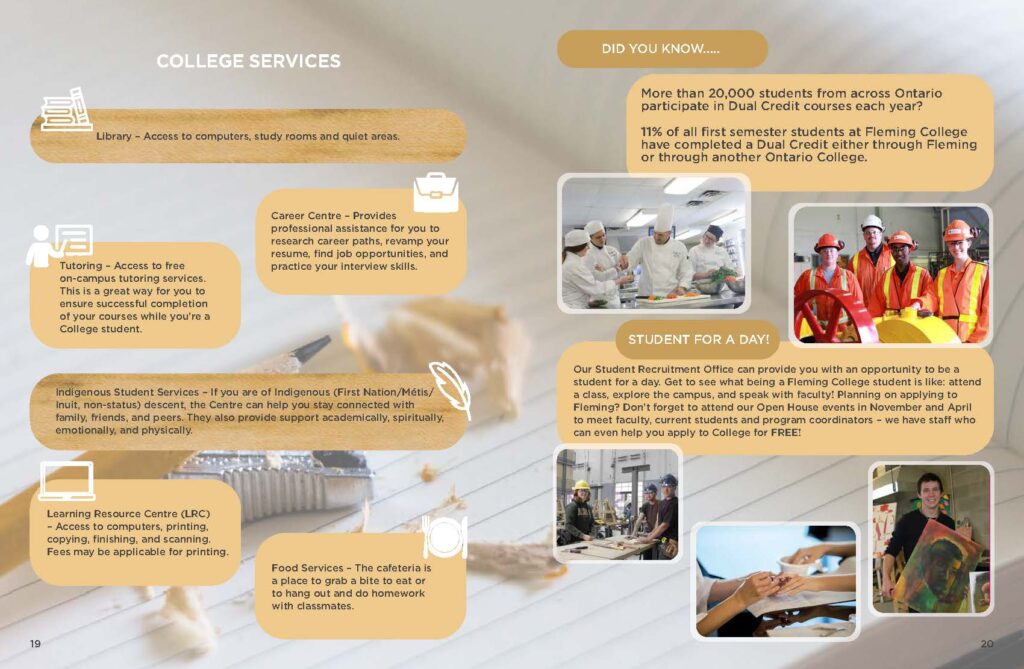 Frequently Asked Questions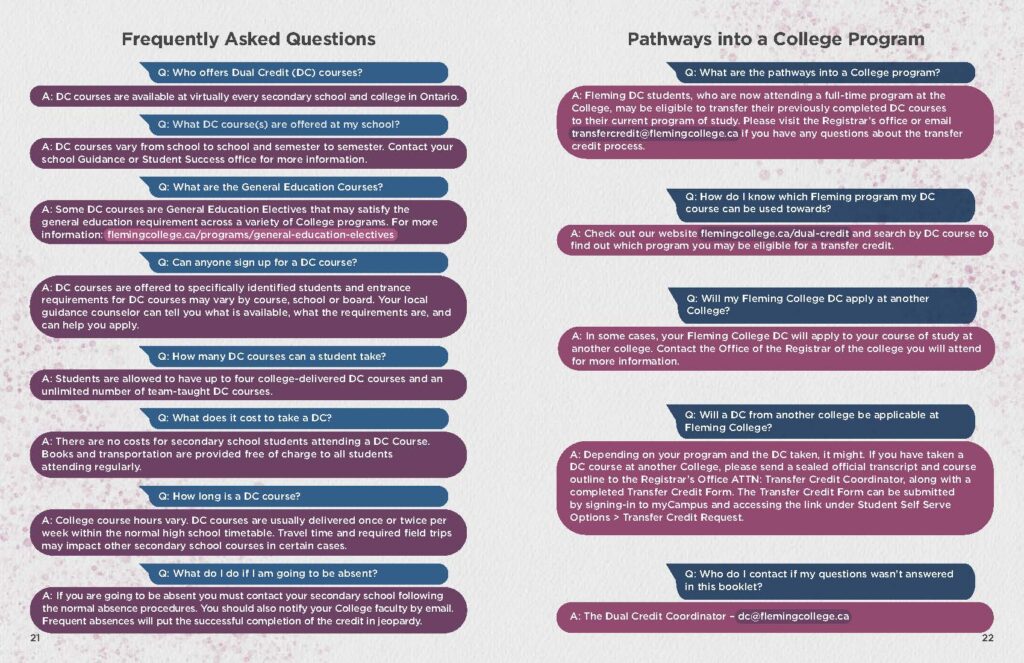 Visit the College Virtually
Virtual tour of Fleming College's Sutherland Campus in Peterborough.
Virtual tour of Fleming College's Haliburton School of Art and Design
Campus tour and virtual location of Fleming College's Frost Campus in Lindsay